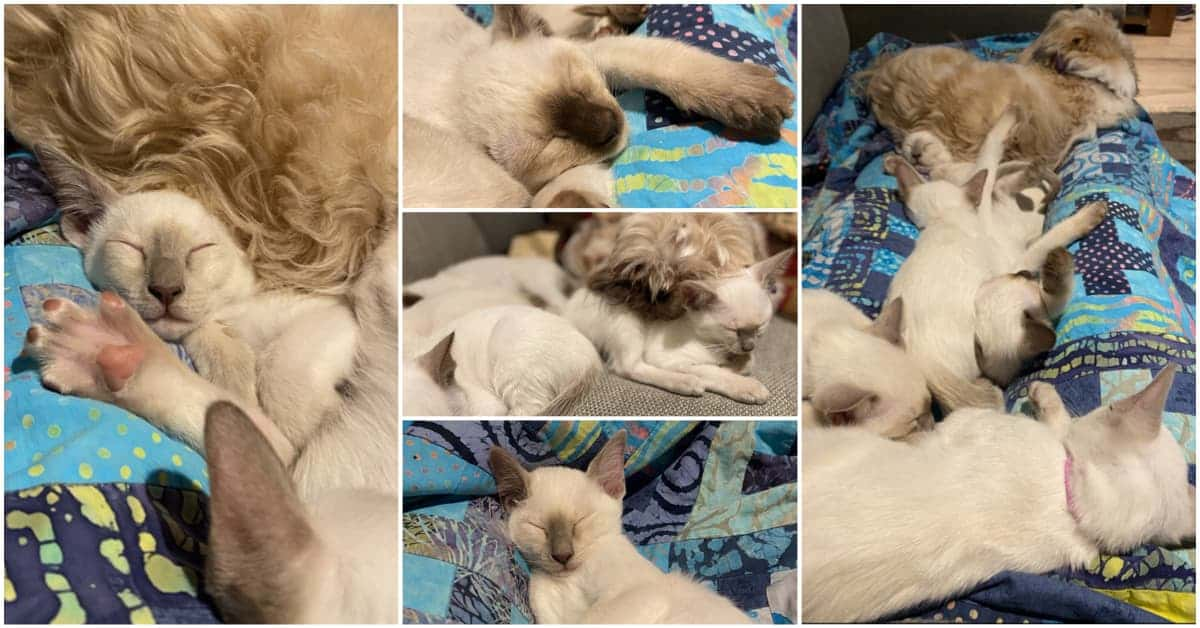 Sunday morning cuddles… Lola's had to compete with the kittens AND Honey for her prime spot – and lost!
It's been a bit crazy here this last week, we have a household full of animals doing dilly-dashes up and down the stairs. The kittens have been pinching Honey's toys and then the game is on.
Honey really enjoys the kittens at this age, I think she may miss the kittens more than Lola.