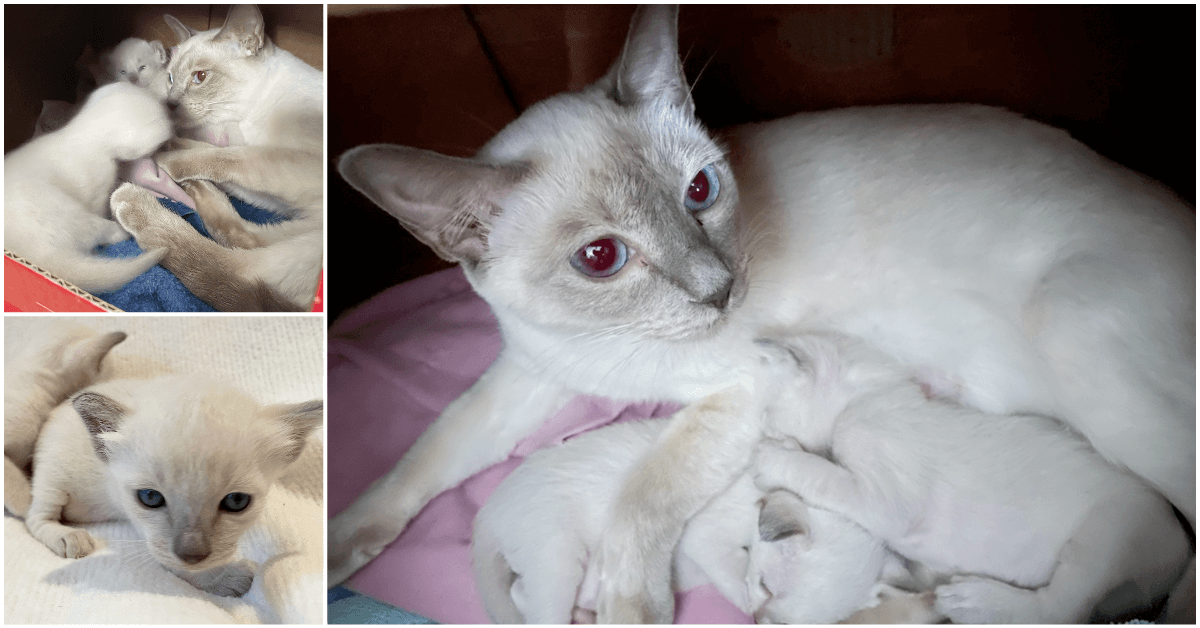 After a couple of busy weeks, I have finally managed to get round to posting an update on our latest litter. Pink produced two beautiful kittens on the 9th August, I can't believe they are almost three weeks old already.
She is such a doting mother, her kittens are huge! They are definately well fed.
They have started poking their little heads out their birthing box to see whats going on outside.